Top 6 tips for fishing in Dubai
Do you love fishing? Then you'll definitely want to check out Dubai, where you can enjoy some of the best fishing trips in the world!
Boasting excellent weather year-round, clear waters, abundant marine life, and countless opportunities for adventure, Dubai offers unparalleled experiences like no other. From private luxury charters to deep sea fishing excursions – no matter what your preferences are – there is bound to be a fishing trip that will satisfy your needs in this thriving city.
Get ready to embark on an unforgettable journey through these revered Arabian waters.
So what are you waiting for?
Book your trip today!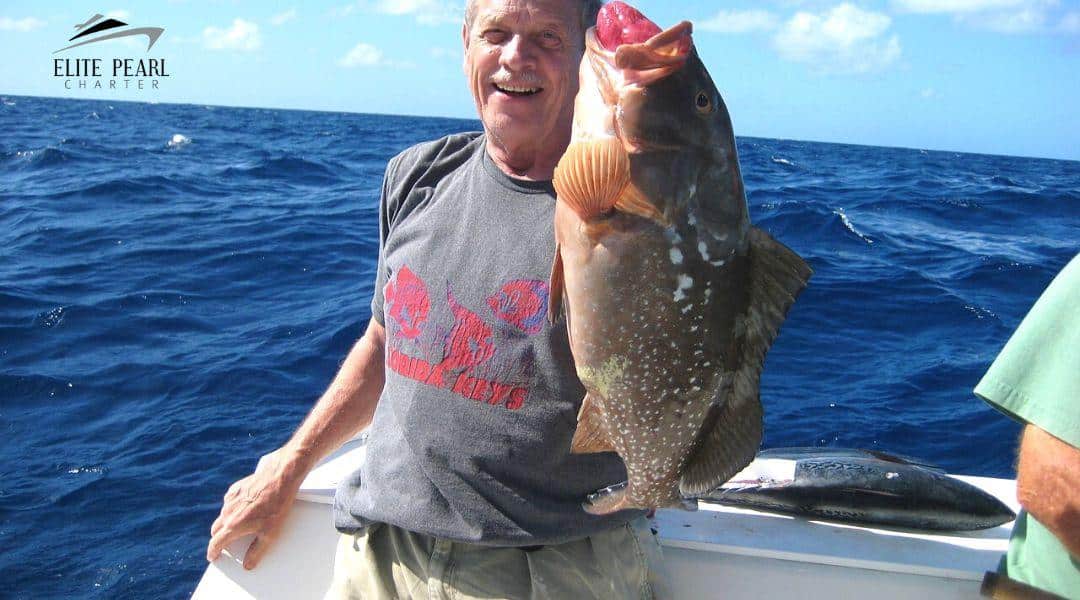 Dubai is quickly becoming a hot spot for fishing trips. The crystal-clear waters and abundant marine life make it the perfect place to reel in a big one. But what makes Dubai fishing trips so special?
For starters, the city is home to some of the most diverse fish populations in the world. Whether you're targeting barracuda, tuna, or even marlin, you're sure to find something to bite on. What's more, Dubai offers some of the best fishing conditions in the region. The weather is typically sunny and mild, and the waters are typically calm. This makes for enjoyable and relaxing fishing trips for anglers of all skill levels.
In addition to its great fishing conditions, Dubai also offers a wealth of cultural experiences and activities to enjoy. From world-class shopping and dining to sightseeing tours and desert adventures, there's something for everyone in this amazing city. So if you're looking for an action-packed vacation with plenty of opportunities to catch fish, don't forget to book your fishing trips in Dubai! Before going to fishing trip, Plan perfectly for deep sea fishing in Dubai.
Why Dubai is an excellent destination for a fishing trip?
Dubai is an excellent destination for a fishing trip because of its many miles of coastline and diverse marine life. The Persian Gulf is home to some of the best fishing in the world, with plenty of big game fish like tuna, sailfish, and marlin. There are also plenty of smaller fish to catch, such as bream, catfish, and whiting.
The waters of Dubai are also teeming with coral reefs and other underwater attractions, making it a perfect place for snorkelling and diving. You can also rent boats or jet skis to explore the area on your own.
Dubai is a convenient destination for anglers from around the world. It's only a four-hour flight from Europe and there are several international airports in the city. English is the predominant language spoken in Dubai, so there is little chance of getting lost or stranded.
The city of Dubai offers a wide variety of activities and attractions to keep you busy when you're not fishing. The luxurious hotels and resorts are perfect for a relaxing vacation after a day on the water. There are also dozens of restaurants serving up delicious seafood dishes. And don't forget to check out the world-famous shopping malls!
Why Elite Luxury Yachts are Perfect choice for the customer ?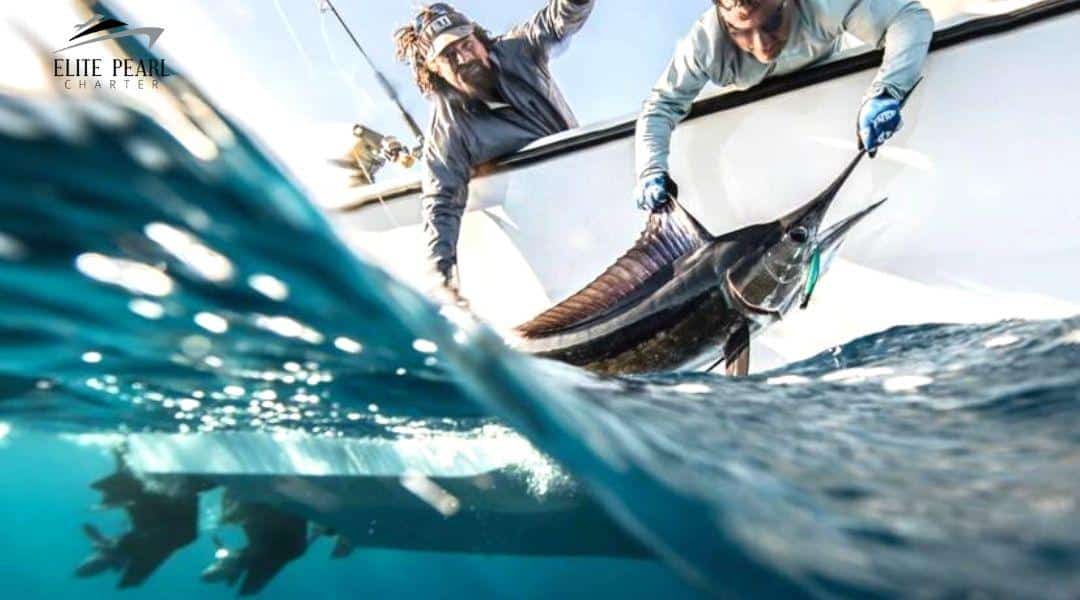 There are many reasons why Elite pearl charter should be your go-to choice when it comes to fishing trips in Dubai.
First and foremost, they have a wealth of experience and knowledge when it comes to fishing in this region. Their captain and crew members know the best spots to fish, and can help you catch the fish you are targeting.
Additionally, Elite pearl charter offers a high level of customer service. They are committed to ensuring that your trip is enjoyable and memorable. We have 25+ private luxury yachts and fishing boats with latest amenities. During your fishing trips they provide all fishing equipment, soft drink, mineral waters and for enjoyable your fishing trips best quality sound systems.
So you don't need to bring anything from outside for fishing.
Finally, Elite pearl charter offers great value for money. You can be sure that you will get good value for your money when you choose them as your fishing charter operator.
So what are you waiting for?
Book your trip with Elite pearl charter today!
Top 6 tips for fishing in Dubai
Dubai is quickly becoming a popular fishing destination, and for good reason. With its abundance of fish and beautiful scenery, it's the perfect place to spend a day on the water. Here are five tips to help you make the most of your fishing trip to Dubai:
1. Choose the right spot :-
There are plenty of great fishing spots in Dubai, so take some time to do your research and find the one that's best suited to your skills and interests. Whether you're looking for a quiet spot to cast your line or a place with more excitement and action, there's something for everyone.
Different types of bait work better in different areas, so be sure to do your research before you start fishing. In general, live bait is most effective, but there are also lots of artificial lures that can be used to attract fish.
3. Get a good rod and reel :-
This is probably the most important piece of equipment for any fisherman, so don't skimp on quality. A good rod and reel will help you land bigger fish and make your trip more enjoyable overall.
4. Dress appropriately :-
The weather in Dubai can be unpredictable, so it's important to dress in layers and bring along a raincoat or other type of waterproof clothing just in case. It's also a good idea to wear sunscreen and bring a hat to protect yourself from the sun.
5. Stay safe on the water :-
Fishing can be a dangerous activity if you're not careful, so always be aware of your surroundings and take appropriate safety precautions. Wear a life jacket if necessary, and never drink during fishing!
6.Listen crew member instructions :-
Don't forget to listen the instructions and tips given by your fishing charter company's crew member. This will help you have a successful and safe trip.
By following these tips, you'll be sure to have an incredible fishing experience in Dubai! For more information follow our yacht booking guide. Don't hesitate to book a fishing charter today with Elite pearl charter for an unforgettable adventure.