LUXURY YACHT - DUBAI MARINE 85 FT.
LUXURY YACHT RENTAL IN DUBAI 85 FT.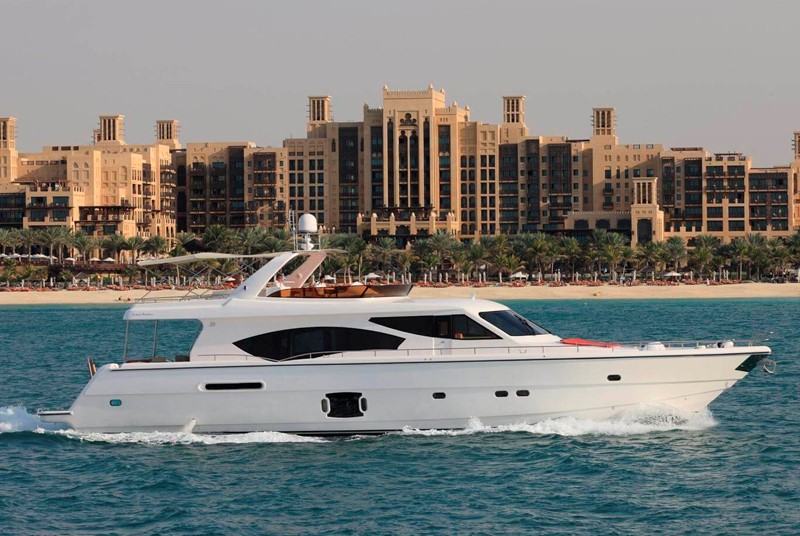 The Red Lady Dubai marine 85 ft . was custom built by Dubai Marina in 2010, refitted in 2013, with a touch of class in its interior. The yacht boast an atmosphere of comfort and luxury. Its an ideal yacht for family or friends entertainment due to a complete range of entertainment facilities aboard. With the maximum speed up to 29 knots, it keeps the spirit high. However, the normal cruising speed remain 23 knots. It is quite generous as up to 6 guests can sleep on 3 cozy cabins.